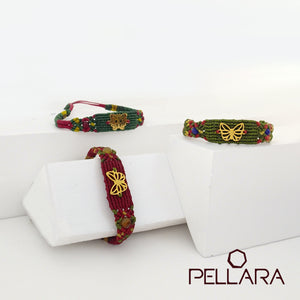 A variety of colours are chosen precisely to create a nice harmony.

Macrame bracelet with a cute butterfly plaque, golden plated stainless steel.

Adjustable with a sliding knot, to fit different sizes.

Handmade in Canada, with a high quality waxed thread, tough and durable.

Can be ordered of pistachio or dark green and dark red theme.